Planning a wedding is not just about creating a beautiful event; it's also an opportunity to infuse your special day with personal touches that reflect your unique love story. DIY (Do-It-Yourself) wedding ideas are a fantastic way to add a personal and heartfelt touch to every aspect of your wedding. From handmade decorations to customized favors, incorporating DIY elements allows you to express your creativity and create lasting memories. This article explores various DIY wedding ideas that add charm, meaning, and personalization to your special day.
Handmade Decorations
DIY Centerpieces
Use mason jars, vintage bottles, or wooden crates to create your centerpieces. Fill them with fresh flowers, succulents, or candles for a rustic and charming look.
Handcrafted Signs
Design and create custom signs for various aspects of your wedding, such as welcome signs, directional signs, or seating charts. Use materials like chalkboard, wood, or acrylic, and personalize them with your name and wedding date.
Homemade Bunting and Garlands
Craft colorful fabric bunting or paper garlands to adorn your ceremony or reception space. Choose fabrics or papers that match your wedding color scheme or theme.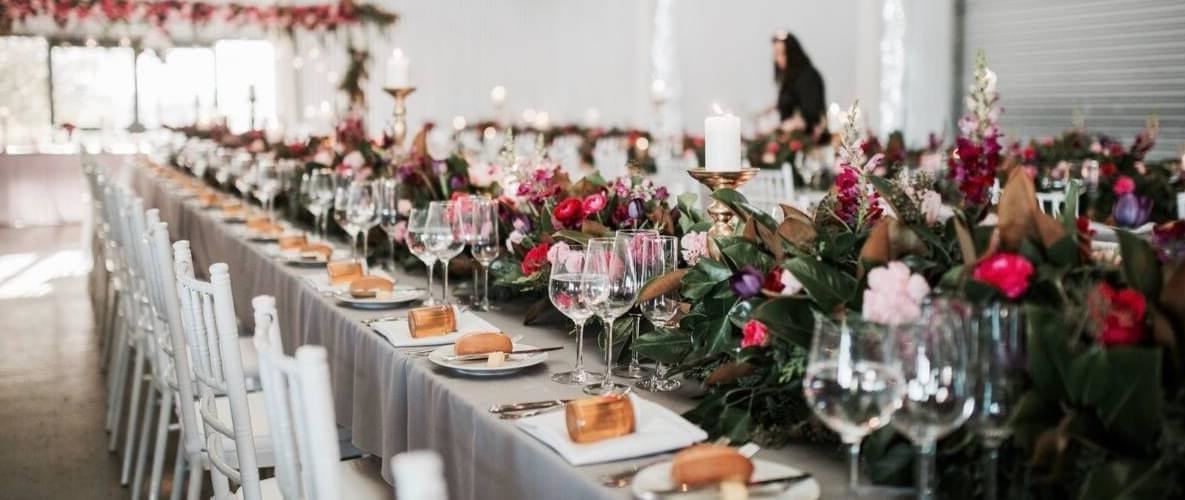 Personalized Stationery and Favors
DIY Wedding Invitations
Design and create your wedding invitations using online templates, calligraphy, or handmade paper. Add personal touches like wax seals, ribbons, or pressed flowers to make them even more special.
Customized Wedding Programs
Craft personalized wedding programs with details about your ceremony, bridal party, and a heartfelt thank-you message. You can create them using design software, decorative paper, and a printer.
Handmade Wedding Favors
Create unique and personalized wedding favors that reflect your interests or hobbies as a couple. It could be handmade soaps, mini succulents, custom candles, or homemade jams in adorable jars.
DIY Ceremony and Reception Details
DIY Photo Booth
Set up a DIY photo booth area with props, backdrops, and a camera or smartphone tripod. Guests can have fun taking candid photos and creating memorable moments.
Handmade Guest Book
Design and create a unique guest book where guests can leave personalized messages or well wishes. Consider using a Polaroid camera and having guests take instant photos to add to the guest book.
DIY Wedding Playlist
Create a customized wedding playlist with your favorite songs and meaningful tracks. Set up a sound system or hire a DJ to play the music throughout your ceremony and reception.